Twenty-five years ago Toyota broke ground in Georgetown, Kentucky, for a production facility to build Camrys. Today, there are 13 Toyota automotive plants in North America and a 14th scheduled to start Corolla production in Mississippi this October. But Toyota Motor Manufacturing Kentucky started it all as Toyota's first wholly-owned auto plant on American soil. Along the way, our Kentucky plant has earned more J.D. Power awards for quality than any other plant in North America.
Since it's debut in 1983
nearly 15 million Camry's have been sold in more than 100 countries.
It's hard to believe it's been
28 years since the Camry first went on sale;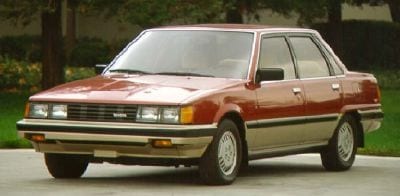 Camry is now recognized as the smart, safety-conscious, and worry-free leader of the Toyota Brand.
More Camrys have been sold in North America than any other market ... 9.7 million!
It has been the best-selling car in America for nine years running and 13 of the past 14 years. The current Camry has been number one every year since it was introduced in 2007. M
ore than 90 percent of all Camrys built in the past 15 years are still on the road today.
Camry also tops several lists as the most American-made car.
THE 2012 CAMRY IS HERE!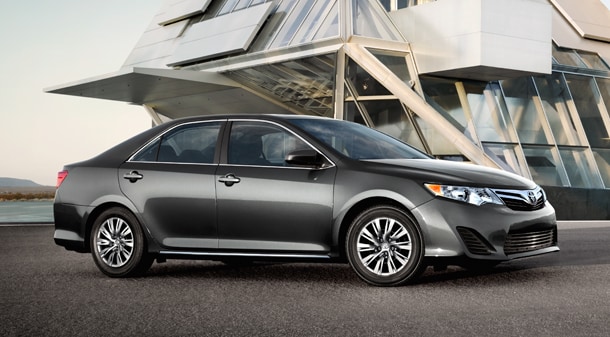 You know choosing the right car for ourselves, and our families, is an emotionally satisfying experience. Everyone wants to feel confident and at ease behind the wheel. We want to know we got great value for our money, that we made the responsible choice, and are taking care of our families and friends.
That's why we are especially proud of how the new Camry will meet the needs of today's buyer. Not only will it continue as the benchmark for quality, dependability and reliability. It will be the most technologically advanced Toyota ever built. It will feature contemporary styling combined with best-in-class, driving dynamics, refinement, safety features, fuel economy and connectivity. It will be an excellent value. But most importantly, we are confident owners will feel great about their decision to buy a Camry.


The new Camry is modern without losing its heritage, it's exciting, innovative, connected and worry free. 100 percent of the exterior sheet metal is all new. And overall over 90% of the parts in the Camry are re-engineered.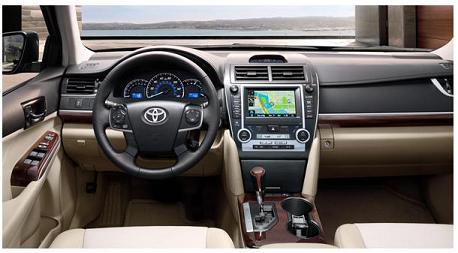 Inside there's a new level of space, comfort and refinement for both drivers and passengers.
Without increasing the size of the car our engineers have made the new Camry roomier and more comfortable while improving driving visibility. The cabin is even quieter than before making conversation and music more enjoyable.
Performance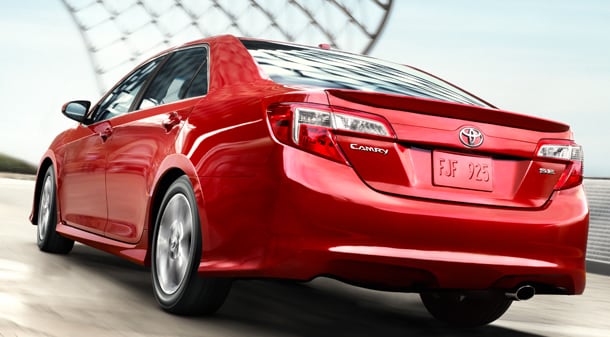 C

amry's efficient 2.5-liter 4-cylinder engine will meet the needs of a majority of customers. For great fuel economy the 178-horsepower engine is teamed with a 6-speed automatic transmission providing smooth acceleration with a best-in-class 35 miles per gallon - highway. For those who want more power, the new Camry's 268-horsepower V6 provides improved performance yet it's mpg is as good or better than competitors' V6 and turbocharged 4-cylinder engines.
The aggressive-looking SE provides a more dynamic driving experience with a special suspension system and performance-tuned steering. The new Camry Hybrid offers significant improvements over the current model and will be unmatched in the market place. Building on the four key advantages of Toyota hybrid technology, high mileage, low emissions, performance, and a quiet driving experience, it will outperform the competition in all areas it sets a new benchmark. It will introduce a new hybrid system with a 2.5-liter four-cylinder that delivers

200

horsepower and 43 miles per gallon in the city. That's the best mileage of any midsize sedan available today. With a range of 650 miles you could drive from L.A. to Salt Lake City, Detroit to New York, or New York to Charlotte without having to refuel.
Safety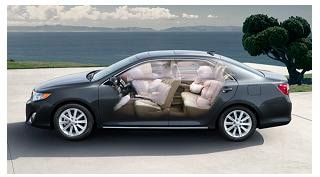 F
or a sense of security on the road all new Camrys will provide best-in-class safety. It starts with the Star Safety System which includes such features as Vehicle Stability Control, and Traction Control among others. Add best-in-class 10 airbags, plus an optional backup monitor, blind spot monitor, and Safety Connect, and you have a list of safety features unmatched in the class. Official testing hasn't been conducted yet but during development Chief Engineer Okane targeted Five Star NCAP and IIHS Top Safety Pick ratings.
Entune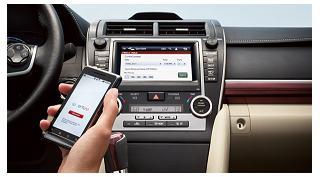 One of the key features today's consumers are looking for is information and entertainment. But it can be a challenge to design a safe, easy to use system in an automobile. Toyota's answer is our exclusive Entune multimedia system and Camry will be among the first to have it. The key to Entune is its conversational voice recognition system that helped it earn a best-in-class rating at this year's Consumer Electronics Show. For a distraction-free motoring environment Entune takes the phone out of the driver's hand, leave it in the console or put it in your purse and you're still connected. You'll find Entune to be safe, simple, intuitive, compatible and upgradeable. Click here
for a short video on the Toyota Entune.




WHAT IS THIS GOING TO COST?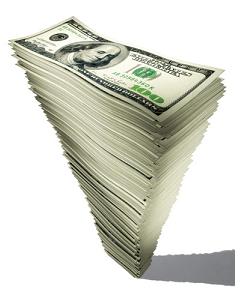 In spite of all the new features and refinement we've added, prices on all popular models will be lower than they are today. At $22,500, LE is down $200. Starting at $23,000, SE models are down $1,000. XLE sheds $2,000, coming in at $24,725. As a result of this pricing, customers can now get more Camry for less money!
Now here's another exclamation point on pricing, with more power, better mileage, and a bigger trunk the new Camry Hybrid will also be lower than the current model. Camry Hybrid LE will be down eleven-hundred and fifty dollars to $25,900. The new XLE hybrid at $27,400 is $800 less than the current hybrid with an upgrade package. Model for model, grade for grade, nothing else in the mid-size sedan segment offers more value than Camry.